The Grill and Hurricane's Sports Bar provides nothing but the best when it comes to our food menu. Whether you need a quick bite or a full meal to go with your appetite, we can get it to you hot and ready before you know it.
Our hand-packed burgers and our sizzling-hot pizzas are among the most popular dishes we have available, but there is plenty to choose from our kitchen.
We even have group options for an afternoon or evening at the lanes!
Whether it's chicken wings, burgers, dogs, pizza or a Philly steak sandwiches The Grill is sure to strike up your appetite!!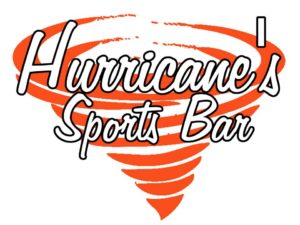 Fries or Tater Tots
(Small) $2.75 (Large) $3.75 (Lg Loaded (Bacon, Cheese, Sour Cream)) $5.25
Naked Chicken Wings
(5) $5.50 (10) $9.75 (20) $18.25
Sample Tray
((Zucchini Fries/Egg Roll/Fried Pickles Spears/Fries)) $9.99
Egg Rolls (2)
Price: $4.75
Fried Mushrooms
Price: $5.25
Mozzarella Sticks
(5) $5.75
Jalapeno Poppers
Price: $5.50
Nachos W/Cheese
Price: $4.25
Super Nachos
Price: $7.75
Soft Pretzel
Price: $2.75
Fried Pickle Spears
Price: $4.75
BURGERS, DOGS, CHEESESTEAKS
Hurricane Burger
1/2 Pound Burger served on a bun with your choice of cheese (american or swiss), lettuce, onion, tomato, Served with Fries
Price: $8.95
Philly Cheese Steak Sandwich
Served on a Hoagie Bun with Green Peppers, Onions, Mushrooms, Cheese & Fries
Price: $8.50
1/4 lbs. Hamburger
Price: $4.50 (With Cheese) $5.00
Buffalo Chicken
Price: $8.49
Ham & Turkey
Price: $7.99
Steak & Cheese
Price: $8.49
16" Large Cheese
Price: $11.99 (Toppings: Pepperoni, Sausage, Bacon, Onions, Jalapenos, Olives, or Mushrooms ea.) $1.25
Wings and Pitcher Specials
(16" 1-Topping Pizza, 10 wings & A Pitcher of Soda) $25.99 (16" 1-Topping Pizza, 10 wings & A Pitcher of Beer) $27.99
Served with Chips and Pickle Spear
Grilled Cheese
Price: $3.75
Grilled Ham & Cheese
Price: $4.75
Grilled Turkey & Swiss
Price: $5.25
Chicken Tenders (3) W/Fries
Price: $6.75 (Additional Sauces) $.20
Club Turkey & Ham W/Bacon
Price: $7.75
ADD FRIES & SODA
(Small) $2.75 (Large) $3.99
Served with Chips and Small Drink
Dino Nuggets
Price: $5.25
Grilled Cheese
Price: $3.75
Soft Drink
Pepsi |Diet Pepsi |Dr. Pepper | Mountain Dew |Sierra Mist | Root Beer | Fruit Punch | Lemonade | Sweet Tea
(Small) $1.50 (Medium) $2.55 (Large) $3.00
Pitchers of Soda
Price: $6.00 (Refills) $3.00
Coffee
(Small) $.80 (Large) $1.30
Hot Chocolate
(Small) $1.30 (Large) $1.85
Funnel Fries
Price: $4.75
Selection of Frozen Ices & Ice Cream Treats
Check the Snack Bar for Current Selection
Price: $2.00-3.00